It is time to come clean, come out, shout to the heavens.  It has been awhile since I've known and I just can't keep it to myself anymore.  There are folks who have certain preferences and I have recently switched mine.  So here goes.
Of course I am talking about my new Sprint 4G HTC EVO Android phone.  Duh.  I've had the phone for about 2 weeks now.  Here is a quick summary:  BEST.  PHONE.  EVER.  PERIOD.  OK, thanks for reading.  Until next time, drive safe, good night, kiss the kids.
More?  OK, you got it.  There is a lot of info, I tried to put it in chunks for you.
Why Such a Fancy Phone?
I am all about taking full advantage of technology that I have access to.  I don't
want to have a super cool phone just to show it off or as a status symbol.  I want to be more productive, better informed, entertained, I want it to do my laundry, and cook etc.  The days of using a mobile phone primarily for verbal conversations are over.  Heck, one-on-one communication isn't the only thing phones can do, they can take pictures, offer GPS navigation and weather conditions for traveling (not to mention flight and traffic info), even take your heart rate, yep, I'll get to that in a bit.
Switching to the Other Team
I have had a Windows-based Pocket PC phone for years, starting with the PPC 6700 (Qualcomm/UTCStarcom who became HTC) and upgraded to the PPC 6800 (Sprint's HTC Mogul).  HTC makes great phones.   The new Microsoft Windows Mobile 7.0 is coming out soon; I heard it can sync to XBOX Live, which is kinda cool I guess.  It was a pretty big decision for me to switch from Windows Mobile to Android.  Another switch:  No slide-out keyboard!  I was really worried about giving up a slide-out keyboard, so far it has been pretty good, I changed to a different keyboard program, and I am getting used to it.  I miss it, but I'm adapting. 
The Basics
The HTC EVO Android is a communication powerhouse.  Phone calls, text
messaging, and email are the bare basics of any modern phone.  The Evo does all those things perfectly, but then steps it up.  The biggest complaint my wife and boss have about the Palm Pre is that it is difficult to make a call.  In the Evo, phone calls are extremely easy to make.  Contacts automatically integrate with social networking sites like Facebook and MySpace.  For instance, any of my contacts that were missing pictures acquires the Facebook pic (keys in on matching email address).  It logically combines contact databases from any email account you set up.  Text messaging is a breeze with the on-screen keyboard.  All of this is pretty basic to most modern smart phones.
EVO Evolution
EVO and Android 2.2 Froyo OS is definitely the next evolution in smart phones. 
The EVO is the first 4G phone on the market.  HTC has the largest screen on the market (4.3 inches) that some folks may find too big, I love it.  The EVO comes with a front-facing and back-facing camera, that's right, 2 cameras; only a handful of phones have this-They can be used to video chat with Skype or Qik. The cameras can also be used as a webcam (although I am still working n that).  Although tethering  (Internet through the phone's data connection) isn't new the EVO phone will wirelessly tether and serve as a WiFi hotspot (for free if you root the phone).  Android takes a very clever approach to profiles called "scenes".  Just like you can have profiles on a computer where the icons and backgrounds look and feel completely different, HTC uses scenes.  Say you want to configure your phone so that when you turn it on it has nothing but news and weather apps and widgets or just game apps and widgets, then just create different customizable scenes.  Another cool thing that is unique to the Evo, it has a kick stand that allows the phone to be propped up-in case you just want to stare in awe at the awesomeness of the Evo or I suppose you can watch movies.
Oh Em Gee (Goodness)
The Evo and Android have many super cool things that will make your jaw drop:  pictures, videos, social networking, GPS Navigation, flashlight, FM radio.  The Evo will wirelessly stream HD content to a compatible big-screen TV over WiFi-that's cool!  One of the first things that I used the phone for was to read QR Codes. QR Codes use a technology that is just taking off:  A QR Code is a bar code that can be scanned using your camera phone and a QR Code Reader (free software installed on phone). You can easily create QR codes that when scanned takes you to a website or movie or asks you if you want to add a contact or displays text or adds a calendar event to your phone and more.  Bar-code readers can also be used to scan products off the shelf at a store to find the cheapest local pricing.  Here are what QR codes look like: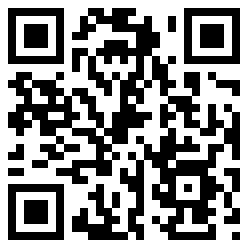 More info:  http://blog.purevisibility.com/2010/03/mobile_marketing_and_how_to_make_the_barcode_hip_again/
Here are a couple of QR Code generator sites:  http://zxing.appspot.com/generator/ & http://qrcode.kaywa.com/
Proprietary vs. Open-Source Software
I gave up my Windows Mobile phone for the Android-based Evo.  There are other smart phone platforms out there.  Blackberrys or "crackberry's" have come a long way and are becoming an internationally used phone and are great for business use.  My wife and boss have the Palm Pre that is always connected to the Internet and constantly keeping you up-to-date.  But really, in the smart phone arena Android and iPhone are the 2 major competitors right now fighting for dominance.  The biggest fundamental difference between the iPhone OS (operating system) and the Android OS is the concept of open-source verses proprietary.  The iPhone (and the mobile OS for Mindows Mobile, Blackberry & Palm Pre) uses a proprietary or closed OS; they don't share their precious source code and they make the public pay to use their software that they worked long and hard to create.  By contrast, Android takes the Unix and Linux approach-the open-source approach:  Make the source code freely available, let anyone develop software, let anyone improve on what has been created before.  If you find a flaw, there is a community to report it to, a community to collaborate with to fix it, and a community to share the results, everyone wins.  Successful example:  Ubantu for Linux.

There's an Evo App for That
I have a couple of co-workers who have the iPhone AND THEY LOVE IT and are fiercely loyal to Apple (something that Apple has done EXTREMELY well).  And I can understand why, the iPhone looks great, functions VERY intuitively and hey, there really is an app for everything.  Say you're at a restaurant and you can't quite remember the name or artist of a song that's playing overhead, hold your iPhone up and it will listen and give you the info…an app for everything.  Although it is true that there are more apps for the iPhone than there are for Android, keep in mind that the iPhone has had a couple of years head start.  One thing that the Evo will do that the iPhone will not:  Wirelessly sync to iTunes.  Again, the Apple iPhone OS is an example of a closed or proprietary operating system.  If you are a software developer and you want to make an app for the iPhone (or Microsoft Mobile, Blackberry, Palm Pre) first you are only going to have limited access to how the operating system works and second EVERY app has to go through an approval process for the app to be added to iTunes for "legal" distribution.  The Android OS is completely open, transparent and available.  This means that the source code to the OS is not only completely available, it is also free, I easily found the Software Development Kit and found instructions that encourage you to root the phone!  So anyone, anywhere can create an app.  And the USER community decides if it is useful, if it is safe, if it works well, etc.  I have some pretty awesome applications.  I am addicted to the game, Robo Defense.  Here is a short list of other (free) apps worth mentioning:
The Weather Channel (Pulls updates from the Internet)
Compass & Leveler
KeePass for Android (Password keeper)
Pandora (Streaming Internet Radio)
SkyFire (Internet browser)
Youtube, Google, Facebook
Barcode Scanner (uses camera to scan bar codes and QR Codes)
Navigator (uses GPS to verbally communicate directions)
Instant Heart Rate (Uses the camera and measures oxygen saturation change in your blood.  How cool is that?)
Geeky Stats (Deep Breath, There's Lots)

4.3-inch Touchscreen WVGA (800×480) 65K colors
1 GHz Snapdragon™ processor
Access to 4G speeds that are up to 10x faster than 3G
Android™ 2.2
Dual cameras (8.0 Megapixels on back 1.3 on the front)
3.5mm stereo headset jack
Capture and share HD-quality video (720p)
Live video sharing with Qik
Mobile Hotspot capable
Sprint TV®
GPS Navigation enabled
Digital compass (proximity and motion sensors)
HDMI port
Web browsing capable
Email capable
Bluetooth® 2.1 with A2DP Stereo and EDR
Expandable memory: 8GB microSD card included; supports up to 32GB
Voice activated dialing
Built-in kickstand for hands-free viewing
Supports multiple simultaneous users
Dimensions: 4.8″ x 2.6″ x .5″ (LxWxT)
Weight: 6 ounces
Standard removable 1500mAh Lithium (Li-on) battery
Memory: 1GB ROM, 512MB RAM
More pics:  http://now.sprint.com/firsts/evo4g/#/gallery/
Accessories
The Evo comes with a 8GB micro SD card; a bigger card can be used.  It comes with a mini USB cable that plugs into a wall charger.  I have an Otter Box protective shell that the Sprint store sold me,  I love it has a rubber inside and a plastic shell on the outside.  AND it comes with a screen protector.  I have yet to get a carrying case.  A headset or earbuds are needed for the FM radio.
The Bad
There are a few legitimate criticisms.  The battery life is terrible-I have to charge
it whenever I am near an outlet, however, unlike the iPhone, the battery is replaceable and there is an extended battery available.  Battery life is MUCH better if you turn off all the extra networks and kill the programs that run in the background.  Although Android 2.1 offered a fix, Android 2.2 Froyo cannot play .wav files (yet), yeah, I don't get it either.  Some say it is too big, (guffaw) I say there is no such thing!  The 8GB Micro SD card is under the freaking battery…so you have to take the phone out of the case, carefully pry the back off, dig out the battery, unlock the card (whew) and finally pull out the micro SD card.  It is also fair to mention that my boss's boss is on his 3rd phone, but I keep asking around and that is definitely not the norm.
In Touch with your Inner Geek
Lastly it is worth mentioning that the Android is completely customizable.  This appeals to many user's inner Geek.  I have mentioned rooting and this is something that advanced users love.  It is sorta like jailbreaking, except it is totally acceptable, folks just need to be more of an advanced user to understand the implications.  If you want to delete apps that come "standard" with the phone you can.  I have already found some ROM sites.  A ROM is a customized "loadset" or image for the phone.  There are tons of advanced geeky stuff that can be done with Android 2.2.  I never thought I'd give up Windows Mobile and a slide-out keyboard, but I'm sure glad I did.  It is the best phone I have ever owned.  It is big enough to not need a slide-out keyboard.  I constantly had to reset my Windows Mobile phone, I have yet to reset my Evo.  Many people won't be able to handle the full awesomeness of the HTC Evo and Android 2.2-the combination of the hardware and software is a perfect marriage.  The Evo is a HUGE home run for Sprint.
-Derin-
More useful links:
Powered by ScribeFire.
Related Articles
I hope to write more about QR codes in the near future…Stay tuned!